Healthier Living Through
Real Food Ingredients
Who knew that a desire to change our eating habits would end up becoming something much bigger. What began in 2010 as a snack that helped us live healthier lives turned into the passion project of a lifetime.
Founded upon the belief that choosing the right foods could have a major impact on your health and well-being, Paleonola was born out of the need for change in both of our lives. We wanted more from ourselves and more from the products we consumed. So, when we developed this delicious grain-free granola, we knew it was too good to keep it to ourselves.
PROUDLY MADE IN
RHODE ISLAND.
In a historic mill complex built in the 1900s. With a focus on quality and consistency we decided it was best to carefully craft each batch of Paleonola ourselves. Our team works extremely hard every day to ensure you get the best product possible and we stand behind everything we make.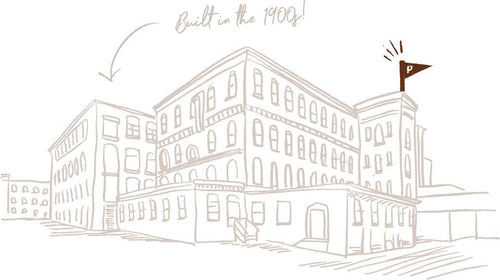 KEEP IT REAL.
We pride ourselves on being as real as the food we make. This prompted the burning desire for transparency in all of the ingredients we use. Everything we make is listed on the label and there's no mystery ingredients or natural flavors to hide. We use the best of what Mother Nature has to offer. Our belief in real food has allowed us to develop some of the best tasting granola available today.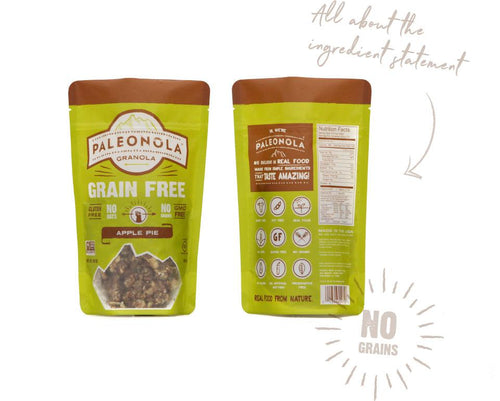 KEEP IT SIMPLE.
And tell the truth. We believe that honesty and simplicity are the keys to meeting the challenges of everyday life. That's why we created a simple snack that we believe will help encourage you to live a healthier life. You'll be amazed at how the smallest changes can have the biggest impact. We want you to know that we promise to deliver the best we have to offer every time.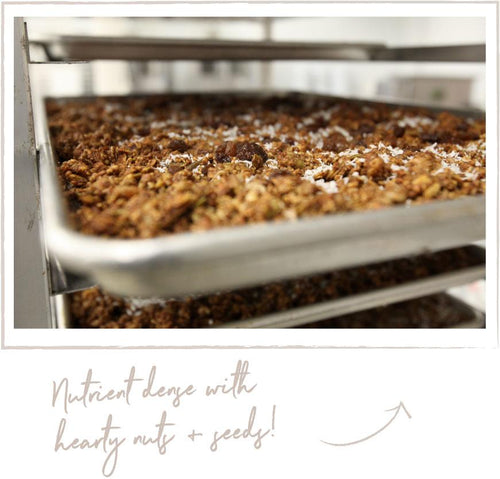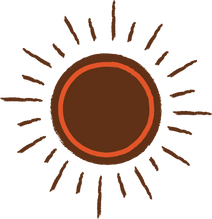 1
Inspiration Strikes
Born out of a desire for healthier options. Prior to Paleonola, Dinos spent 3 years playing professional hockey where the desire to gain an edge through proper diet and exercise became one of the main drivers for creating a granola that was grain free and delicious.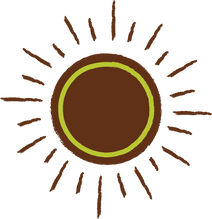 2
Where it all began.
Meet our founders, Dinos and Katelyn. With an idea and some guts paired with her passion for cooking, Katelyn created a series of test recipes in their kitchen that would eventually become The Original Paleonola granola. They continued to tweak the flavors and combinations in their tiny apartment kitchen till they officially launched at a local farmers market in 2011.
3
Kitchen to market
Support your local Farmer's Market. We've never forgotten our humble beginning and are extremely grateful to have grown from our early days at the local farmers market in RI. While we continue on our growth path every day, we're thankful for all of the wonderful people who have been involved at every step and those that continue to help make Paleonola the leader in grain free.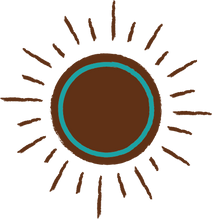 4
The Hustle
Ideas don't grow without hard work & dedication. Renting a space at night, Katelyn and Dinos would carefully craft batch after batch of Paleonola in order to supply the growing demand. Eventually, they would move out of their rental kitchen and into a space of their own, where together, with their fantastic team, Paleonola is created every day.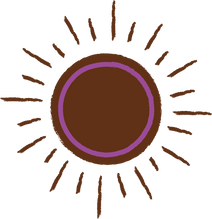 5
The Road Ahead
Delighting taste buds coast to coast. Grateful for where we've come from but more excited about where we are headed. We've partnered with some amazing retail partners across the U.S. who have continued to share in our passion for real food. That is why every day we're excited to grow our offering in new markets and provide real food for real people who, like us, don't see healthy eating as trendy but as an extension of their every day life.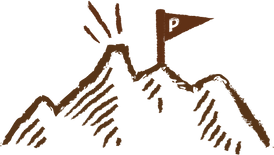 "Like a healthy Cinnamon Toast Crunch"
Somehow Paleonola tastes exactly like Cinnamon Toast Crunch even thought there is 6 grams of sugar!
"Love at First Bite!"
The quality and taste totally surpassed my expectations! I add the Paleonola to plain Greek yogurt with fresh fruit and its better than dessert without all of the carbs! Also, there are so many flavors so it keeps it interesting!
"Best grain free granola!"
This is hands down the best grain free option out there! I love rotating between original, maple pancake and the new blueberry. Super great with almond or coconut yogurt. Product is consistently delicious and delivers every time! Travels and packs well- I always take it with me on the go: planes, trains and automobiles!
"Everyday solid breakfast"
I have been eating Paleonola for breakfast regularly for years, since I started on the Paleo diet. All the flavors are delicious, and the new Cinnamon Blueberry is a welcome change of pace, although I do add fresh blueberries, as I do with all my Paleonola breakfasts.
"Quality Ingredients"
You can really taste the quality and freshness. I love the original and the pina colada.
"Very very delicious and fresh!"
We love it and get it delivered to Germany several times a year. Compliments to the team!
"All gain with No Grain"
The best no grain cereal ever!
"The new cinnamon blueberry flavor"
The new cinnamon blueberry flavor is the best! I love this granola because it doesn't spike my blood sugar!
"Fantastic Tasty Grain Free Treat"
We love your granola - it is grain free and uses real food - no artificial ingredients. It tastes great and is so nice to have a healthy snack that is guilt free! We love the variety mix and match option. We will continue to purchase your product - keep up the good work!
"Best snack in the world"
I'm blessed to have discovered this stuff. Sooooo good. :)