Give Up Grains. Not Granola.
Let's be honest, finding high quality snacks that have a clean label and taste great is hard. For over 10 years we've used real food from nature to help you spend less time worrying about what you're eating and more time crushing the day. Paleonola is perfect as a cereal, yogurt topper, or straight out of the bag as a snack. We make grain-free easy.
Shop All Grain Free
Ingredients With Transparency
That tastes amazing! Ever feel like you need a chemistry PhD to read some of today's ingredient labels? You're not alone. We feel you and we knew there had to be a better way. Healthier eating doesn't have to be complicated and that's why every bag of Paleonola contains real food, handcrafted by us. Paleo, gluten free, grain free. We're not your average granola brand and what you see is what you get – real food, made from simple ingredients, just like Mother Nature intended.

Gluten Free
Gluten Free
Our products consist of ingredients that are naturally gluten free and made in our dedicated gluten free facility.

Soy Free
Soy Free
We left out the soy because as a highly genetically modified and controversial protein, it has been noted to influence estrogen levels.
No Oats
No Oats
90% of traditional granolas use this cheap filler that's high in carbohydrates and low on taste.
No Fillers
No Fillers
Every bag of Paleonola is filled with our hand selected signature blend of nuts, seeds and coconut.

No Dairy
No Dairy
Our entire line of Paleonola is free of dairy. Even our Chocolate Fix is completely dairy free.

Preservative Free
Preservative Free
We believe food is best enjoyed in its natural state. So, we left out the chemicals that preserve foods for 20+ years because that didn't seem natural.

No Grains
No Grains
Now you can enjoy a granola without grains. Paleonola is packed with nutrient dense nuts and seeds that keep you feeling fueled longer throughout your day.

No Artificial Anything
No Artificial Anything
Real Food. That's our motto and we're sticking to it.

Non GMO
Non GMO
In a world where scientists out number farmers, we wanted to ensure the integrity of each ingredient remained true. All of our products are Non- GMO verified.
Tell Me More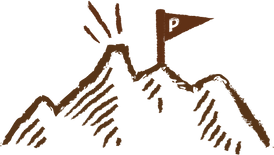 The Best Paleo Granola
I feel like I've tried every paleo granola on the shelves and Paleonola is the best! It's not too sweet and has the right amount of crunch. I particularly like the Maple Pancake flavor.
"Love at First Bite!"
The quality and taste totally surpassed my expectations! I add the Paleonola to plain Greek yogurt with fresh fruit and its better than dessert without all of the carbs! Also, there are so many flavors so it keeps it interesting!
"Best grain free granola!"
This is hands down the best grain free option out there! I love rotating between original, maple pancake and the new blueberry. Super great with almond or coconut yogurt. Product is consistently delicious and delivers every time! Travels and packs well- I always take it with me on the go: planes, trains and automobiles!
"Everyday solid breakfast"
I have been eating Paleonola for breakfast regularly for years, since I started on the Paleo diet. All the flavors are delicious, and the new Cinnamon Blueberry is a welcome change of pace, although I do add fresh blueberries, as I do with all my Paleonola breakfasts.
"Quality Ingredients"
You can really taste the quality and freshness. I love the original and the pina colada.
Best there is!
My nutritionist recommended this granola. It is the best out there! Love all the flavors but Maple Pancake is my favorite. A must have.
"Very very delicious and fresh!"
We love it and get it delivered to Germany several times a year. Compliments to the team!
"All gain with No Grain"
The best no grain cereal ever!
"The new cinnamon blueberry flavor"
The new cinnamon blueberry flavor is the best! I love this granola because it doesn't spike my blood sugar!
"Fantastic Tasty Grain Free Treat"
We love your granola - it is grain free and uses real food - no artificial ingredients. It tastes great and is so nice to have a healthy snack that is guilt free! We love the variety mix and match option. We will continue to purchase your product - keep up the good work!
"Best snack in the world"
I'm blessed to have discovered this stuff. Sooooo good. :)