What is Grain Free?
Apple Pie – minus the crust. It's just like Grandma used to make... only healthier! Loaded with delicious nuts and seeds, dried apples and topped with just the right level of apple pie spices. Pop it in your bag for a snack when you're hitting the trails, or eat it as cereal with some delicious coconut milk.
Ingredients: Almonds, Pecans, Pepitas*, Honey*, Walnuts, Coconut Oil*, Sunflower Seeds*, Flax Seeds*, Dried Apple, Dried Coconut*, Spices, Vanilla Extract.
Contains Pecans, Almonds, Walnuts, Coconut.
*Denotes Organic Ingredient
Looking For Inspiration?
The Apple Pie Grain Free Granola is a crowd pleaser of the highest degree. Try out our Apple Pie Baked Apples recipe to warm your day right up.
Or if you're looking for something a bit more dessert-like, you can always swap in our Apple Pie Grain Free Granola in this Sweet Potato Casserole recipe here.
Any time you're looking for some more inspiration, you can find all of our other Grain-Free Recipes here. 
Non-GMO
Grain-Free
No Refined Sugars
Low carbohydrate
Peanut Free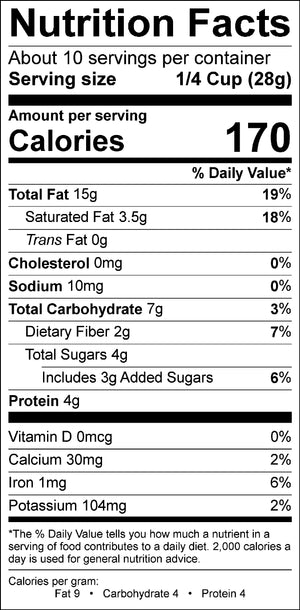 Featured Grain Free Ingredients
Apples
Apples are a great source of fiber and can be helpful in aiding digestion regularly (no pun intended). Labeled as a high antioxidant food, apples also have a significant source of flavonoids. Mix this with the heart healthy nuts and you've got quite the delicious and nutritious snack in your pantry!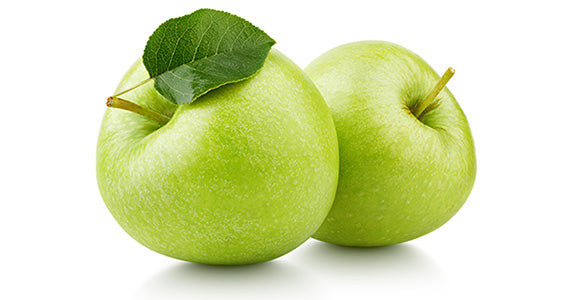 Other Grain Free Products
You save 8% every time when you choose this option. You choose how often you want us to ship your delicious choices and we will take care of the rest. You can always modify your subscription when you log into your account.