FREQUENTLY ASKED QUESTIONS
The purchase of our product is just the beginning of a long-lasting relationship between us and our customer, be it product information or help planning your next adventure, we are here for you.
If you need us for any reason, reach out to us at: 1-833-476-3733 or info@paleonola.com. In the meantime, here's a list of questions we're frequently asked, with some helpful answers.
What is Paleo?
The Paleo diet (also known as the Paleolithic Diet, the Caveman Diet, or the Primal Diet) isn't so much a diet, as it is a lifestyle. It's based on the principles of eating the way our ancestors did, way back when. The pillars of paleo revolve around consuming meats, vegetables, nuts, seeds, and a little fruit, while avoiding dairy, grains, sugar, legumes, and processed foods. We tell people who may be overwhelmed at the thought of changing their diet, that the best thing you will get from trying Paleo, is that it will give you a base to learn how make better food choices.
It doesn't state "Paleo Certified" on the packaging. Is this product actually Paleo? Why doesn't it state that?
Every ingredient is hand selected and measured against our standards of Paleo which we believe are some of the highest of anyone selling Paleo style products today, certified or not. Certifications are great but they have their limitations and we've found that they are primarily monetarily driven. Besides our commitment to the ingredients, it's in our name.
How is it Granola if there are no Oats?
We created a delicious blend of nuts and seeds and paired it with some dried fruit to give you the look and feel of a traditional style granola, without all the excess carbohydrates and loaded sugar that can be found in most the traditional granolas out there.
What are the main ingredients in Paleonola?
All Paleonola snack flavors consist of mainly nuts, seeds, unsulfured-dried berries and a touch of honey, accompanied by a sprinkle of spices and unsweetened coconut. To see a complete list of ingredients check out our A-Z Ingredients page.
Seems like there is a lot of fat? Isn't fat bad for you?
Contrary to popular belief, fat doesn't make you fat. While we're not claiming to give you any nutritional advice, we believe in the power of fat as fuel, if it's the right kind of fat. Nuts and seeds provide you a more satiating feeling which will leave you feeling fuller longer. Don't just take our word for it, try it out.
I'm a diabetic, can I still eat Paleonola?
We created Paleonola with the goal of keeping sugars and carbohydrates to a minimum. There are no refined sugars in our products, and we do not use any grains in our mixes so naturally the carbohydrate load is less than traditional granola. We always ask that you seek a qualified nutritional counsel before using our products if you are a diabetic and unsure of what you can or should eat.
Are there peanuts in Paleonola?
NO. There are no peanuts used in any of our Paleonola products. We manufacture Paleonola in a dedicated peanut free facility. What we tell everyone with severe allergies is we would prefer you to be safe rather than sorry. Even though our facility is dedicated peanut free, we can make no ultimate guarantees as that would be impossible given that the nut industry classifies and handles all nuts similarly.
Are there pistachios in Paleonola?
NO. There are no pistachios used in any of our Paleonola products. We manufacture Paleonola in a dedicated pistachio free facility. What we tell everyone with severe allergies is we would prefer you to be safe rather than sorry. Even though our facility is dedicated pistachio free, we can make no ultimate guarantees, as that would be impossible given the nut industry classifies and handles all nuts similarly.
Are there any flavors without Walnuts?
Yes, our Piña Colada and Cinnamon Blueberry do not contain walnuts. However, there are walnuts in 5 of our other products. We sanitize our equipment after each use and between runs and our sanitation team is as top-notch as they come. Please keep in mind, although sanitized, we still used shared equipment when it comes to walnuts. You know your body best and we tell everyone with severe allergies that we would prefer you to be safe rather than sorry.
How long will the product last after purchase?
All Paleonola products have a 6-month shelf life from the date of production in an unopened package. The best by date can be located on the back side of the bag in black text. Usually this will be right next to the Nutrition Facts panel. If you wish to prolong the life of your Paleonola, you can store it in the refrigerator or freezer. In this case, the product will last approximately 12 months in an unopened package. As a general recommendation, we suggest consuming Paleonola within 10 days of opening the package.
Is Paleonola a certified gluten free product/facility?
YES! Paleonola is certified gluten free and produced in a dedicated gluten free facility.
Is Paleonola vegan/vegetarian friendly?
Paleonola is vegan "friendly". We do use honey in most of our products. However, Cinnamon Blueberry is vegan and only uses maple syrup.
Why can't I find a certain flavor at the stores in my region?
The product selections on the shelves near you were selected by either the store manager or the store chain itself. If you would like to see a certain flavor in a store near you, please request it at the store level at the customer service desk. You can also let us know which store you would like a new flavor in. We'll work together to try to make it happen!
Is Paleonola dairy free?
YES! Even our Chocolate Fix uses only 100% cacao and no dairy.
Is Paleonola Kosher?
The kosher certification has long been a topic of discussion in our organization. The hurdle we've had with going Kosher certified is that the certifying organizations demand that every raw material ingredient we use be certified kosher. Since we have a lot of ingredients to work with, it's difficult for us to meet this demand from the Kosher certifiers. We really stand behind our suppliers and if they didn't pay the money to get a Kosher symbol and we believe in their high-quality products, then we cannot become certified without switching our suppliers.
How do you source your ingredients?
We look for quality and consistency. We look at taste and texture. We look at the process behind the ingredient and the people we are working with to build our supply chain and make the best decisions for each Paleonola product.
Is Paleonola GMO Free?
GMO Free is a tricky wording. You can't say "GMO Free". That would imply that there's a 100% guarantee that your product doesn't have any GMOs. If by some accident, a miracle bee flew over 200 miles and pollinated some genetically modified crops, and then flew back with some of that pollination dust on its little bee legs which then sprinkled onto a Non-GMO crop, you now have a miniscule presence. What we're trying to say here is, we are Non-GMO Verified, and our supply chain is as well. But because we're restricted to what we can and cannot say – we just leave it a Non-GMO. Otherwise, it's just a messy topic we leave for regulators, so we can get back to making yummy granola.
Where can I find the nutrition facts?
There are two places you can find the Nutrition Facts Panel. The first would be on the back of the package. The second would be online. On each product page there is a tab listed that shows the Nutrition Facts specific to that particular product.
Is it a cereal or a snack?
It's both. Or whatever you want it to be. One of the cool things about our products are their versatility. It goes great with milk or in yogurt, or straight out of the bag when you're out riding the trails. And if you're feeling like something easy and fancy, check out some of our Paleonola recipes which can be found by clicking the word recipes at the top of this page.
My Paleonola tastes/looks/feels different than the last time I had it. Why is this?
We make a natural product that does not use stabilizers or preservatives. We also use very real ingredients which can differ naturally from time to time but should not be drastic. If you feel your product is really different than what you're used to, please contact us at info@paleonola.com. Be sure to include the flavor, best buy date, and location of where you purchased it in your email.
I have an allergy. What is your cross-contamination and allergen policy?
Food safety is of paramount importance to us. We declare all allergens in our ingredient label. If you have an allergy to a particular ingredient we use within one of our other products, be sure to reach out to find out which products we'd recommend, if any. We're a grain-free, tree nut-based facility so please use caution when assessing allergens.
I purchased my bag from a store, and now realize it is expired. How does this happen? What do I do?
We wish we could put little GPS tracking devices on every single package as it leaves our facility, however, that's not feasible at the current moment (we're working on it). If you purchased your product from a store and it is expired, please try to first return it using the receipt from the store. If you do not have the receipt on hand, please contact us at info@paleonola.com to see if we can figure out how this occurred. Product is supposed to be rotated at the store level every time they put a new case on the shelf. However, humans rotate product and mistakes do happen, so from time to time a bag can get pushed around to the back and end up expiring before anyone even knew it was there.
Why is Paleonola more expensive than other granolas on the shelves?
Everyone wants a good product for less and we agree, however our product doesn't compare to most of those traditional granolas on the shelf. Traditionally, granola is made with an oat base. Oats are currently trading around 3-4 times LESS than many of the nuts we use in our mixes. Rather than bore you with commodities prices, we'll sum it up based on three factors – the raw materials we use cost more to make the product. Our dedication and care of what goes into each bag is meticulous, and we offer 10 ounces. Beware of price comparisons when the total offering is lower- it's a marketing game.
Is my bag recyclable?
Another tricky term that we could spend a long time on. Typically stand up pouches are not "recyclable" but deemed reusable. That's a fancy way of saying "no". However, we've teamed up with NEO plastics to offer what we think is one of the first convertible plastics. The NEO material converts plastics to energy through the breakdown of plastics into biogases, which are then collected and cleaned for usable energy in the future. Simply put, dispose of your bag responsibly where facilities convert biogas and you'll be on your way to helping convert plastics to energy. You can read all about it on their site www.neoplastics.com.
I found a nut/shell fragment in my granola. Why is this?
Paleonola is an all-natural product and there is the possibility that some of the Earth's naturally occurring by-products can end up in the final product. We might see shells and pit fragments from time to time. However, this is very rare and uncommon.
What do I do if I have a problem with my order?
Contact us at info@paleonola.com for assistance with any order needs. We'll respond as quickly as possible.
How much is shipping?
Shipping rates will vary. They are based off of delivery location and total weight of the order. But remember, FREE shipping for orders over $59.99! (*domestic only).
Is there an order minimum?
Nope, no order minimum. But keep in mind, FREE shipping over $59.99! (*domestic only)
Do you ship outside the US?
Yes, we do! Well, just 6 of the 7 continents. Still working on Antarctica. (*free shipping applies to domestic orders only).
I chose UPS at checkout, but my package arrived via USPS? Why?
Depending on where you are located and the weight of your order, it may be quicker and cheaper to send your order through USPS verses UPS (and vice versa). So, you may find that your order arrived by a different delivery service. Don't worry though, you won't be charged anything more if this does happen, since we take care of the extras on our end.
My package says it was delivered, but I haven't received it yet. What does that mean?
Sometimes USPS has a flub within their system and you may get a notification that your order has been delivered before the actual physical delivery. We may be able to help you track the package but usually this is an issue best explained by the postal service themselves. However, odds are that your package will indeed be delivered that day. So, don't fret too much and give it a little more time.
Can I cancel my order?
We do our best to pack and ship your order in a timely fashion but if you wish to cancel your order before it ships (usually a few hours from order placement) please contact us right away at info@paleonola.com.
What is your refund/return policy?
Because Paleonola is real food and therefore a perishable product, along with the fact that returning half eaten food would be gross, we do not except returns. Please reach out directly to info@paleonola.com. If there was any issue with your purchase, we'd love to make it right.
I applied a discount code at checkout, but it wasn't calculated. What do I do?
First, remain calm. Second, send us a message about your order at info@paleonola.com and we will do our best to fix as soon as we can.
How do I track my order? Where is my stuff? I can't seem to track it, or it says it has been delivered already?
You will receive a shipment notification that your item has been shipped when the shipping label for that order has been created. There is usually a small delay between when the item label is printed and when the item is actually scanned into the carrier's system, making it available for tracking. If you still can't track your item after 48 hours of receiving the shipment notification, please contact us – info@paleonola.com. If the tracking link indicates that your purchase has been delivered, please thoroughly search your residence for the package. On rare occasions the postal service will state a package has been delivered before it has physically arrived at your doorstep. In this case please allow a small window of time for the package to arrive, it typically will arrive that same day.
Who can I contact for sponsorship opportunities?
Send a message to us at: info@paleonola.com
Who can I contact for wholesale opportunities?
For wholesale opportunities, please email us at info@paleonola.com We will be in touch shortly after we receive your message.
Who can I contact for media opportunities?
Send a message to us at: info@paleonola.com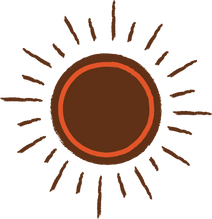 1
Inspiration Strikes
Born out of a desire for healthier options. Prior to Paleonola, Dinos spent 3 years playing professional hockey where the desire to gain an edge through proper diet and exercise became one of the main drivers for creating a granola that was grain free and delicious.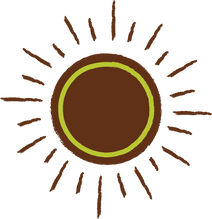 2
Where it all began.
Meet our founders, Dinos and Katelyn. With an idea and some guts paired with her passion for cooking, Katelyn created a series of test recipes in their kitchen that would eventually become The Original Paleonola granola. They continued to tweak the flavors and combinations in their tiny apartment kitchen till they officially launched at a local farmers market in 2011.
3
Kitchen to market
Support your local Farmer's Market. We've never forgotten our humble beginning and are extremely grateful to have grown from our early days at the local farmers market in RI. While we continue on our growth path every day, we're thankful for all of the wonderful people who have been involved at every step and those that continue to help make Paleonola the leader in grain free.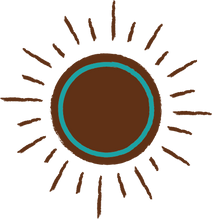 4
The Hustle
Ideas don't grow without hard work & dedication. Renting a space at night, Katelyn and Dinos would carefully craft batch after batch of Paleonola in order to supply the growing demand. Eventually, they would move out of their rental kitchen and into a space of their own, where together, with their fantastic team, Paleonola is created every day.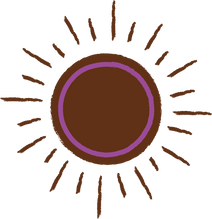 5
The Road Ahead
Delighting taste buds coast to coast. Grateful for where we've come from but more excited about where we are headed. We've partnered with some amazing retail partners across the U.S. who have continued to share in our passion for real food. That is why every day we're excited to grow our offering in new markets and provide real food for real people who, like us, don't see healthy eating as trendy but as an extension of their every day life.