What is Grain Free?
Chocolate lovers rejoice! We've blended 100% Cacao with our delicious signature blend of hearty nuts and berries to satisfy your chocolate tooth craving. Topped off with a generous portion of unsweetened dried coconut, this grain-less granola is perfect by itself or mixed in with anything that needs a little chocolate kick, which, is.......basically everything.
Ingredients: Almonds, Pecans, Pepitas*, Honey*, Walnuts, Coconut Oil*, Sunflower Seeds*, Hazelnuts, Flax Seeds*, Cacao Powder*, Sweetened Dried Cranberries (Cranberries, Apple Juice Concentrate, Sunflower Oil), Dried Coconut*, Vanilla Extract, Cinnamon.
Contains Pecans, Hazelnuts, Almonds, Walnuts, Coconut.
*Denotes Organic Ingredient
Looking For Inspiration?
Our Chocolate Fix Grain Free Granola is a perfect smoothie topper that adds the right amount of crunch and flavor. If you're looking for a delicious smoothie recipe check out the Chocolate Fat Bomb recipe topped with our Chocolate Fix Grain Free Granola here. And any time you're looking for some more inspiration, you can find all of our other Grain-Free Recipes here. 
Non-GMO
Grain-Free
No Refined Sugars
Low carbohydrate
Peanut Free
Featured Grain Free Ingredients
Hazelnuts
Not just a delicious nutty flavor, hazelnuts are no exception to the tree nut heart health connection. One of the best things about this nut is that it has also been known to have high levels of manganese, thiamine, folate, and fatty acids which are great for brain boosting! What else is nuts about these? They also have a nice amount vitamin E which is great for your skin and hair.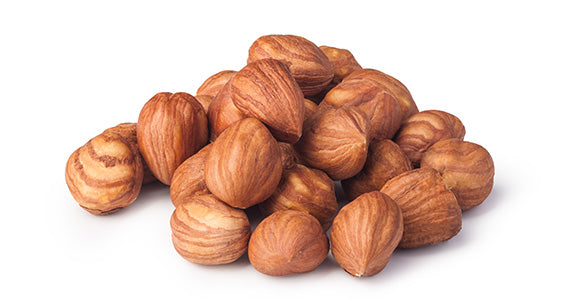 Other Grain Free Products
You save 8% every time when you choose this option. You choose how often you want us to ship your delicious choices and we will take care of the rest. You can always modify your subscription when you log into your account.