Homepage Featured - 5 results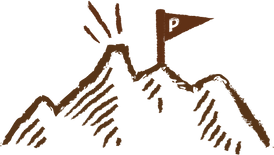 "Like a healthy Cinnamon Toast Crunch"
Somehow Paleonola tastes exactly like Cinnamon Toast Crunch even thought there is 6 grams of sugar!
"Love at First Bite!"
The quality and taste totally surpassed my expectations! I add the Paleonola to plain Greek yogurt with fresh fruit and its better than dessert without all of the carbs! Also, there are so many flavors so it keeps it interesting!
"Best grain free granola!"
This is hands down the best grain free option out there! I love rotating between original, maple pancake and the new blueberry. Super great with almond or coconut yogurt. Product is consistently delicious and delivers every time! Travels and packs well- I always take it with me on the go: planes, trains and automobiles!
"Everyday solid breakfast"
I have been eating Paleonola for breakfast regularly for years, since I started on the Paleo diet. All the flavors are delicious, and the new Cinnamon Blueberry is a welcome change of pace, although I do add fresh blueberries, as I do with all my Paleonola breakfasts.
"Quality Ingredients"
You can really taste the quality and freshness. I love the original and the pina colada.
"Very very delicious and fresh!"
We love it and get it delivered to Germany several times a year. Compliments to the team!
"All gain with No Grain"
The best no grain cereal ever!
"The new cinnamon blueberry flavor"
The new cinnamon blueberry flavor is the best! I love this granola because it doesn't spike my blood sugar!
"Fantastic Tasty Grain Free Treat"
We love your granola - it is grain free and uses real food - no artificial ingredients. It tastes great and is so nice to have a healthy snack that is guilt free! We love the variety mix and match option. We will continue to purchase your product - keep up the good work!
"Best snack in the world"
I'm blessed to have discovered this stuff. Sooooo good. :)