What is Grain Free?
Like a fresh stack of flapjacks without that hunched-over bloated feeling. We took our signature nut and seed blend and kissed it with deliciously soft raisins and 100% pure maple syrup to bring you a delicious grain-free granola. We were tired of that fake maple taste, so we created our Maple Pancake grain-free granola for those who want to eat real food from nature. Maple Pancake is a founder's favorite and a definite crowd-pleaser.
Ingredients: Almonds, Pecans, Pepitas*, Walnuts, Maple Syrup*, Coconut Oil*, Sunflower Seeds*, Flax Seeds*, Honey*, Raisins*, Dried Coconut*, Vanilla Extract, Cinnamon.
Contains Pecans, Almonds, Walnuts, Coconut.
*Denotes Organic Ingredient
Looking For Inspiration? 
Here's a great way to start your morning - Maple Pancake Paleo Coffee Cake. This recipe is an all-around winner. There will be debates about whether it's a cake or a muffin, but no one will debate whether it's delicious. Feel free to mix it up and swap in any of our other Grain Free Granola to this dish. The Chocolate Fix Grain-Free Granola blend is amazing with this delectable treat.
And any time you're looking for some more inspiration, you can find all of our other Grain-Free Recipes here. 
Non-GMO
Grain-Free
No Refined Sugars
Low carbohydrate
Peanut Free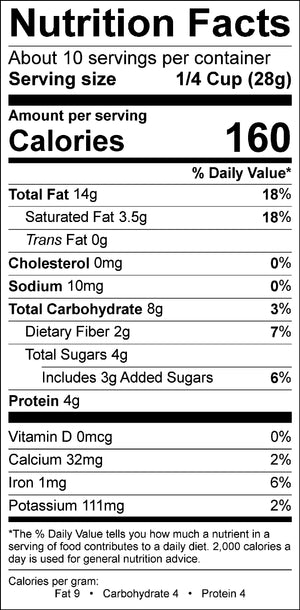 Featured Grain Free Ingredients
Almonds
Backed by an impressive nutritional profile, almonds, while known for their healthy fats are also an incredible source of Vitamin E, Magnesium and Potassium. Almonds have long been hailed for their long list of benefits, including their content of zinc, which has been studied for its ability to help moderate the way the body handles stress. Also, the fat in almonds has the ability to keep you satiated, reducing the desire fall off the wagon!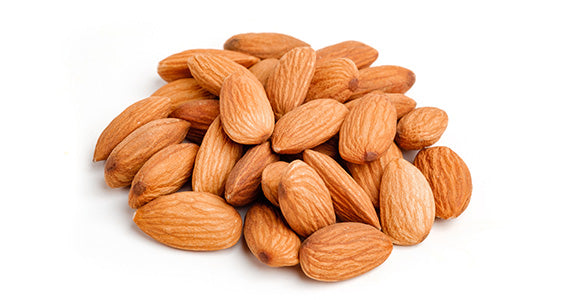 Other Grain Free Products
You save 8% every time when you choose this option. You choose how often you want us to ship your delicious choices and we will take care of the rest. You can always modify your subscription when you log into your account.